Student Counselling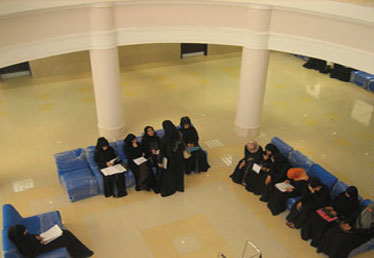 MISSION
Student counselling services offer professional, confidential counselling to all students. This service is to promote the emotional and psychological growth and wellbeing of the students and staff of the college.

Our aim is to enhance each individual's ability to learn, to create and to participate in the activities at the college to the best of her or his ability.

DEALING WITH ACADEMICS OF STUDENTS
Academic Issues:
Learning Problems
Low Grade Issues
Time Management Issues
Strength & Weaknesses
Test Anxiety
Concentration/ Attention Difficulties

Academic Support:
The academic skills development program provides the academic advice for all students. As a consultant, the counselor may confer directly with teachers, parents, administrators, and other helping professionals to help students in academics. Programming and support services place considerable attention on strengthening basic reading and writing skills, while addressing issues of time management, test taking and study strategies.

the Following is a list of the services offered by the Student/ Career Counselor in academic area:

Remedial exercises for low achievers
Remedial exercises for students with learning problem
Anxiety reduction exercises
Assistance with study skills and study strategies
Study skills workshops in every semester
Other Workshops on various topics
Individual and group meeting with students every week
DEALING WITH CAREER OF STUDENTS
Career Issues:
Subjects Selection
Majors Selection
Job Search
Internships Issues
Networking
Interviewing Preparations
Resume Writing
Lack of Assertiveness
Career Support:
A satisfying career is a goal for many people. Adults returning to college may be confused about their options. A counselor challenges students to become increasingly aware of their personal and community responsibilities. A student counselor will help students figure out how their personal strengths and goals will mesh with opportunities in a fast-changing and interconnected world.

Assessments for interests and abilities
Subject Selection
Generate and Explore Career Options
Career Counselling
Job Search Preparation
Workshops
Educational trips
Internships
DEALING WITH PERSONAL ISSUES OF STUDENTS
Personal Issues:
Relationship Issues
Stress Management
Depression/ Anxiety
Adjustment to College Life
Home Sickness (especially for hostel students)
Grief & Loss
Issues with Drug & Alcohol
Sexual Orientation
Sexual Assault
Marital Problems
Eating Issues
Anger Management
Communication styles
Personal Support:
The goal of personal counselling at is to assist you in resolving personal issues that may be preventing you from achieving your potential at college. Some of the more common concerns include: depression, test anxiety, relationship difficulties, eating problems, abuse issues, sexuality/sexual identity questions, concerns about drug or alcohol use, interpersonal conflicts (with students or roommates), stress and time management. Everything discussed with a counselor is legally confidential (except for child abuse and threat of harm to self or others). No information will be released without a student's written consent.

Following is a list of the services offered by the Student / Career Counselor:
Assessments
Strengthening coping styles
Managing Stress
Managing time
Solving adjustment problems